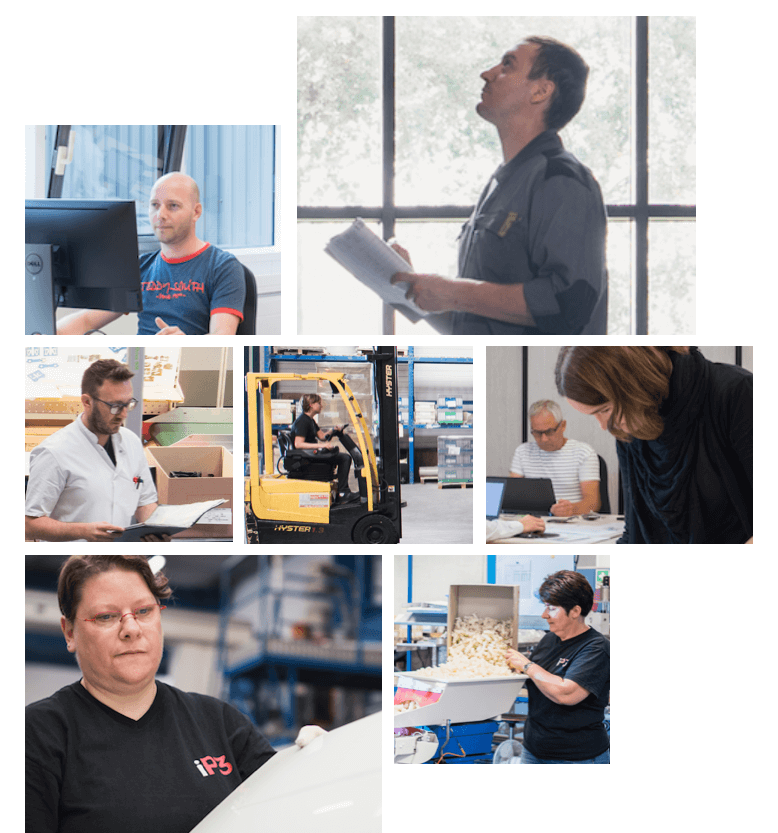 Innovation, involvement and intelligence in plastic injection
More than a partner, iP3 sees itself as an integral part of your value chain. We take on your challenges for you, finding solutions to your specific needs and pressures. We take a personal pride in completing your projects, and managing them with innovation, involvement and intelligence:
Innovative: we're able to meet your requirements to develop new technical solutions. We leverage our in-depth knowledge of the most competitive markets, demanding clients and challenging applications;
Involved: we are committed, personally and as a team, to meeting your requirements on timing, cost and quality;
By building closer relationships with your teams, we bring a commercial intelligence that's built on strong understanding and cooperation in your plastic parts project.
A dedicated team for your plastic parts project
Our multi-disciplinary team will be fully integrated into your project, and will use all its technical resources to complete it successfully. Your iP3 team is with you at every step, and if we need to bring in the skills and services of our selected partners, we know they share the same professional culture and service mindset.
"We treat your project as our own, and take pride in completing it well."